It is time to live emotions in a new way, to open up to the world from the perspective of the soul, to be in each ...

Global rating average: 4.5 out of 5
How big and greedy is my personality?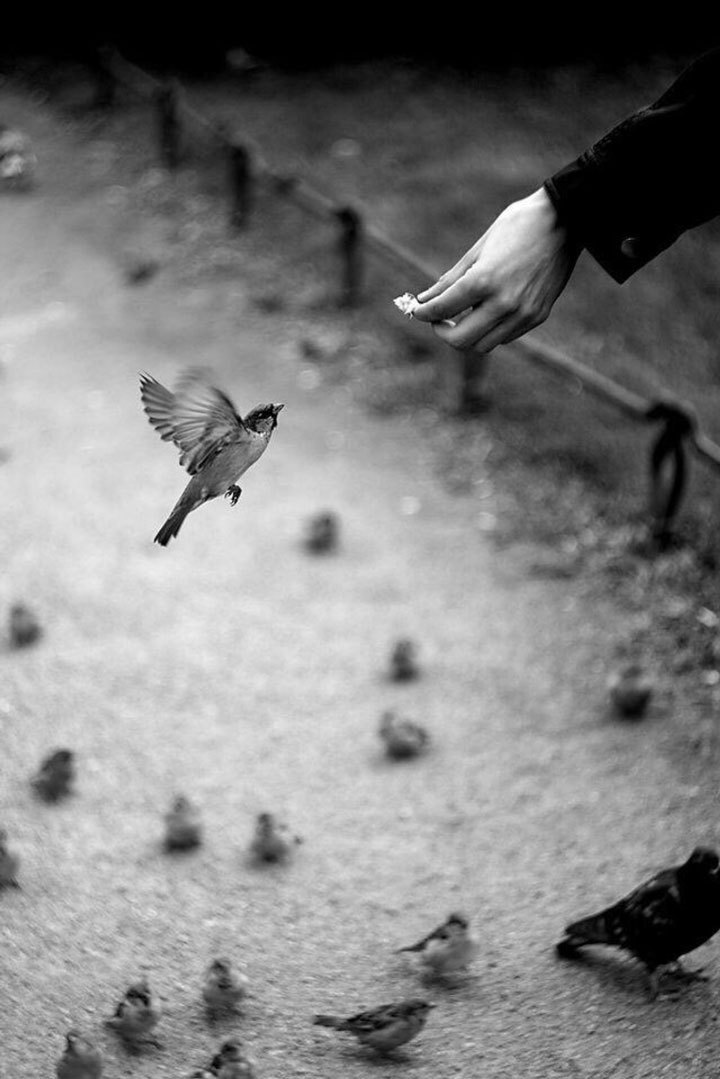 I admire the birds towering in the sky above my head, I observe their free soaring and ask myself: what makes me so heavy, so grounded? Birds swaying in the waves of the wind, close to the golden sun, touch the wings of the earth and water elements and sound like the strings of the soul - sometimes piercingly, then melodiously oblivious. They are born together with us, live together, suffer and survive, but are an example of a happy union with nature.
I listen to what is happening inside of me - the threads of thoughts interweave the whole body. As a prisoner of unjust imprisonment, my view is still directed to the outside. A person who has been searching for the causes of his experiences in others for years becomes overweight and falls into the most ruthless trap built by his own thinking. I am trying to collect and hold by attention all claims, offenses, fears.Plunging like a column of roadside dust, I want to get up from my seat and leave. But this is the dust that will meekly move with the owner. It seems that the air has stiffened and the birds, awakened by an inner sense, fly away hastily. Despair comes closer and closer, drawing a comradely hand out of a dense layer of dust. A moment of shrill loneliness explodes with fireworks of dull colors.
Then silence and the first resurrected thought is to erase fears, claims, offenses with the power of intention, forgiveness, just to breathe. I give them tremendous significance as it was before, I inflate to a planetary scale and make a point. How much can my forgiveness of others cost in each particular case? Billion, million, thousand? How big and greedy is my personality? I am trying to look at myself from the side - a slightly contoured fragile silhouette against the background of a huge cluster of bloated planets. Own space is so small that it is impossible to feel free and easy in it. My world, distorted by delusions and offenses, started up.
The joyful cry of the birds signaled their return and my inner illumination. Forgiveness is given easily when a sense of self-worth dissolves in accepting situations, lessons, people.It can not be the subject of monetary bargaining, it can not be touched - it is air. This is a breath of fresh air, which is necessary for a full life. And fears, seething like a mythical sea, test us for strength and integrity every day. They test our relationship with the universe and are the brainchild of an unenlightened creator who has taken root in each of us.
Related news
How big and greedy is my personality image, picture, imagery